POURING OUT A 40 FOR MY UNDERAPPRECIATED HOMIES.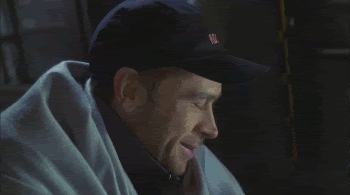 This show would have been much more successful if it premiered NOW. It works SO much better as a prequel to Star Trek 2009 than to TOS. (I still love the throwaway reference to ENT in ST2009.) Alas. IT WAS JUST AHEAD OF ITS TIME.
I also cannot watch it without thinking of Anchorman quotes.
WHERE ARE THEY NOW:
SCOTT BAKULA is on TBS's hour-long Viagra commercial "Men of a Certain Age"
CONNOR TRINNEER played a creeper on "Stargate: Atlantis", then IDK
DOMINIC KEATING was in that one episode of "Heroes"
LINDA PARK was on that one show that got canceled
EVERYONE ELSE ???????
THIS POST BROUGHT TO YOU BY SCOTT BAKULA'S CHEST HAIR
RESPECT.